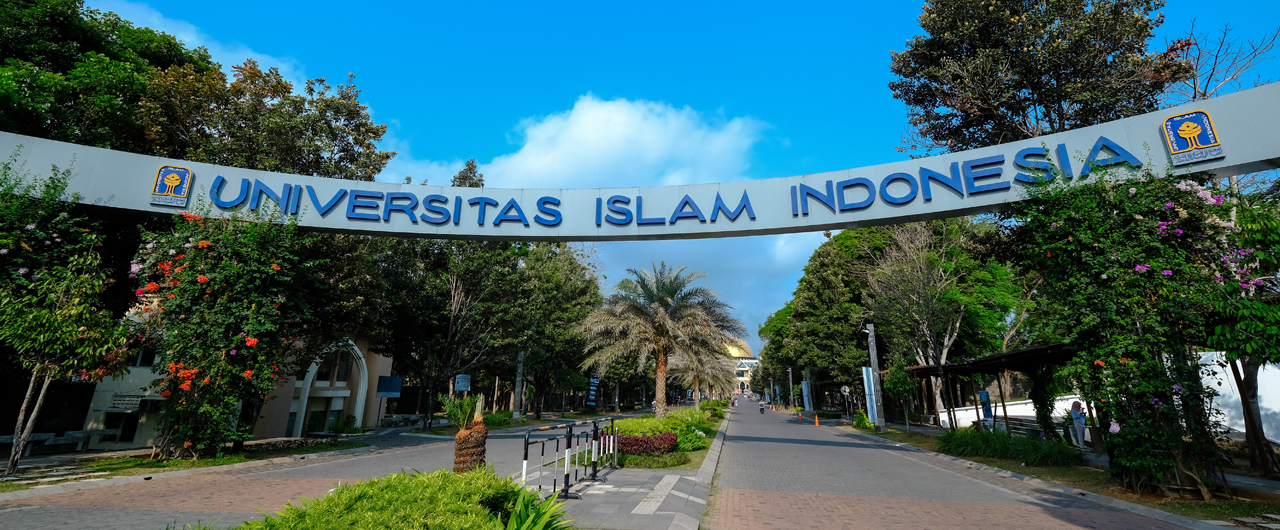 4th ICET4SD Will Be Held in December 2021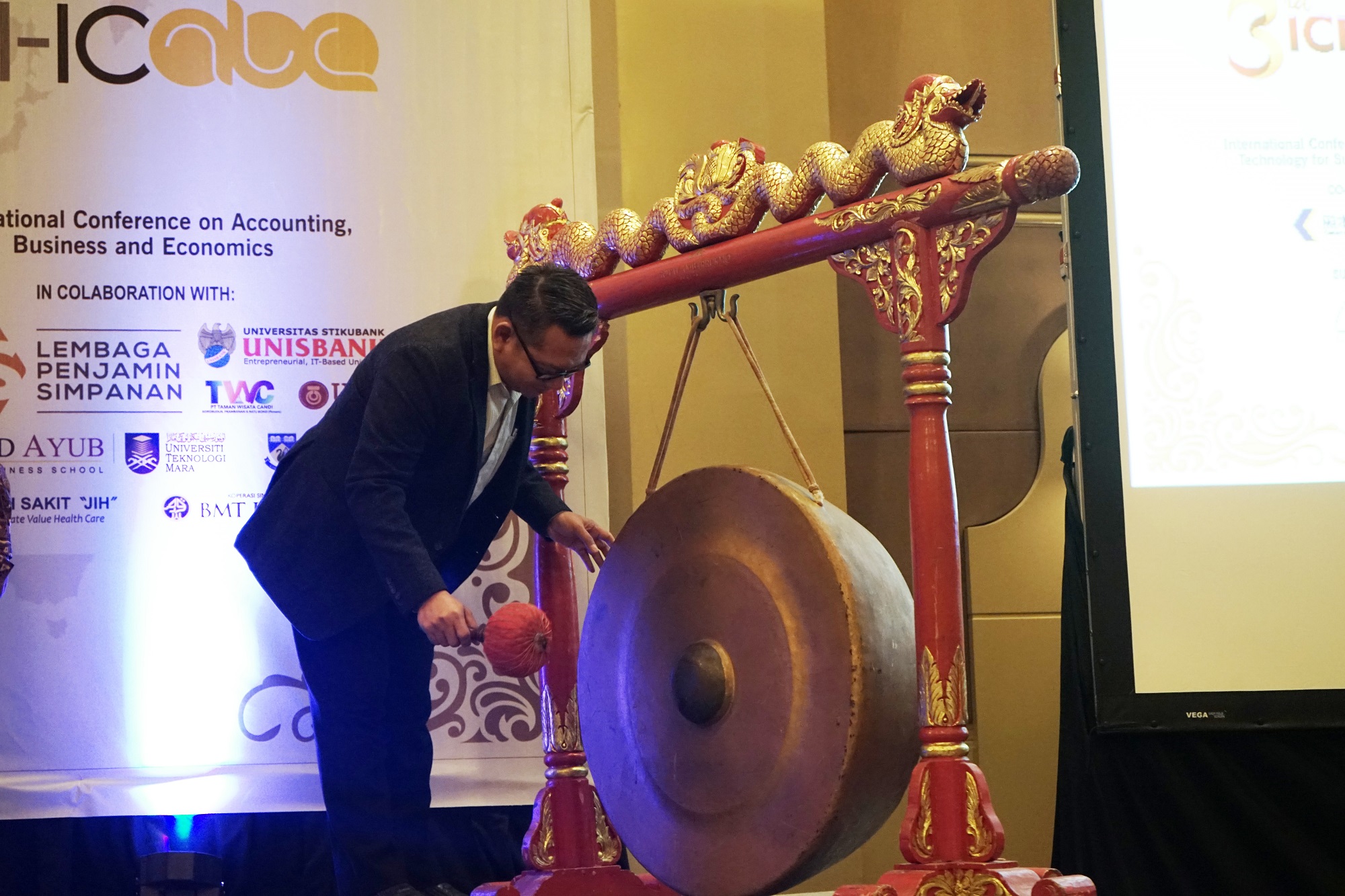 Rector UII
Open the Event UII International Conference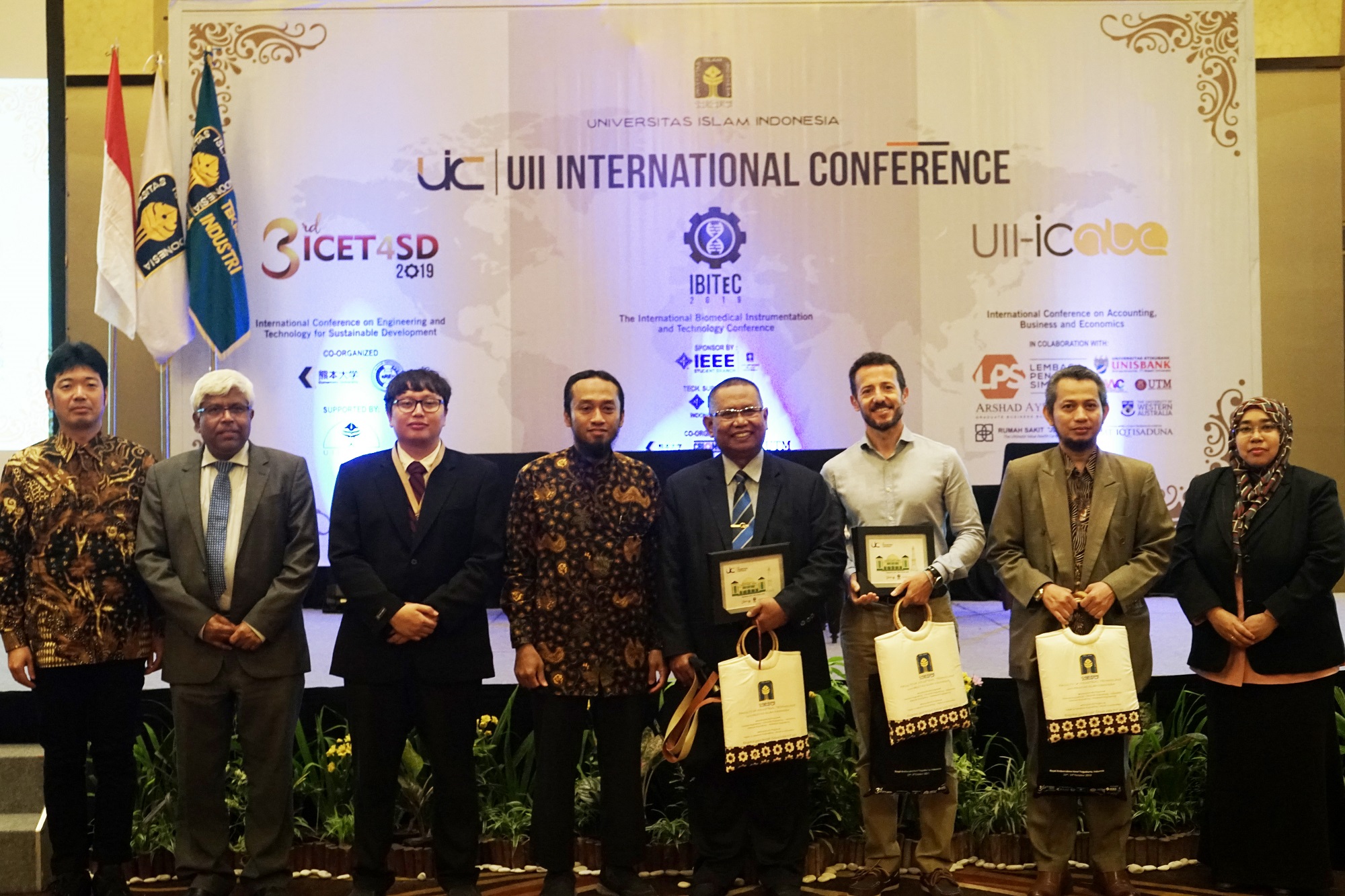 3rd ICET4SD 2019
2nd ICET4SD 2019
2nd ICET4SD 2017
Advancement of Engineering and Technology for Sustainable Development
The 4th International Conference on Engineering and Technology for Sustainable Development (4th ICET4SD 2021) is a biennial conference organized by Faculty of Industrial Technology, Universitas Islam Indonesia. We invite academicians, professionals, and students from various engineering fields who are interested in the technology development in chemical engineering, electrical engineering, industrial engineering and management system, informatics, mechanical engineering, and other related engineering fields. 
Due to the current global Covid-19 pandemic condition, this year, the conference will be conducted virtually using the Zoom platform.
The theme of 4th ICET4SD 2021 is "Advancement of Engineering and Technology for Sustainable Development " Engineering and Technology have an essential role in sustainable development. Engineering contributes to sustainable development in many ways, one of which is environmental preservation through renewable energy. On the other hand, technology advancement could improve the efficiency and effectiveness of sustainable development by fostering research and eliciting innovation.
The following are our previous conferences that have attracted a lot of attention and were held successfully:
*) Additional payment is required
Full paper: September 24th, 2021

Notification of acceptance: October 15th, 2021

Full paper: October 22th, 2021

Notification of acceptance: November 8th, 2021

Full paper: November 14th, 2021

Notification of acceptance: November 27th, 2021
Last date registration: December 4th, 2021

Submit final version, December 4th, 2021
Prof. Dr. Zahari Taha, CEng, MIED, FASc‬, Fellow APIEMS
(Fellow Asia Pacific Industrial Engineering and Management Society)
Dr. Eng. Muhammad Aziz
(The University of Tokyo)
Sisdarmanto Adinandra, Ph.D
(Universitas Islam Indonesia)
SCOPE
Topics of interest for submission include, but are not limited to:
Computational Science

Information Systems

Software Engineering

Intelligent Computing Systems

Internet of Things

Electronics and Devices

Instrumentation and Measurement

Semiconductors

Power and Distribution Systems

Telecommunication

Signal Processing

Control Systems
Operations Research

Decision Analysis and Methods

Logistic and Supply Chain Management

Human Factors

Manufacturing Technology

Engineering Design

Mechatronics

Chemical physics and Physical Chemistry

Fluid Dynamics and Heat Transfer

Biological Physics

Materials Physics Materials Analysis and and Characterization
Nanotechnology

Chemical Reaction Engineering

Separation Technology

Bioenergy

Green Technology

Food Technology

Modeling and Simulation

Natural Dyes

Natural Fibers

Medical Textile

Waste Treatment and Management
The imperial legend lives on at Royal Ambarrukmo Yogyakarta. What once served as the Yogyakarta Royal Palace and gardens stand today as one of the city's finest 5-star luxury hotels. A prestigious sanctuary for the discerning business and holiday traveler, the award-winning hotel offers a gateway to a grander era with architecture, charm, and charisma befitting its regal heritage.
Advisors
Hari Purnomo
Dwi Ana Ratna Wati
Sisdarmanto Adinandra
Conference Chairman
Irfan Aditya Dharma
Deputy Chairman
Ifa Puspasari
Secretary
Fadilla Noor Rahma
Treasurer
Suatmi Murnani
Technical Committee
Muchamad Sugarindra
Visitors in Indonesia that have purpose such as participating seminars, are required visit visa that is issued by Indonesian Embassy. Besides that, visitors also have to make sure that their passport are valid for at least six month from the date of arrival and have a valid return ticket. The immigration officer at the port of entry may ask the passenger to produce any necessary documents (such as hotel reservation and proof of finance). There are two types of Visit Visa that can be used :
Visit Visa on Arrival

This visa can be applied for if the nationality of the applicant(s) are included on the Visa on Arrival countries list.
Requirements :

A valid passport that is still valid for at least 6 (SIX) months from the date of request
Valid return tickets to and from the country

Visit Visa

Foreigners can apply visit visa in Indonesian Embassy or Consulates, or the guarantor could apply to the Directorate General of Immigration in Jakarta, Indonesia
Visit Visa is issued in Indonesian Embassy or Consulates
Requirements :

A valid passport that is still valid for at least 6 (SIX) months from the date of request
Valid return tickets to and from the country
Letters of application and guarantee from the applicant(s) and guarantor(s)
A copy of valid bank accounts, living cost and spending plans while in Indonesia
ID photo in full color, dimensions of 4 x 6 cm
Visa Procedure :
Applicant(s) submits visa application to local Indonesian Embassy/Consulates and pays the required amount (telex fee payment)
Embassy/Consulates checks application for approval / forwards application to the Directorate General of Immigration for approval (for stateless/non-nationality persons).
 If the requirements are satisfied and payments have been made, the visa should be issued within 3 business days.
 Applicants proceed to Indonesia. Entry stamps will be obtained in the border or upon arrival.
For more info about visit visa information, you can click this link.
AIP Conference Proceedings uses author-prepared PDFs for all published content and will not send out author proofs prior to publication. Therefore, it is important to ensure that all manuscripts are submitted in their final form and that all fonts are embedded. AIP author template packages contain comprehensive advice and guidelines for authors—including a DO's and Don'ts checklist—all papers must be prepared abiding by these guidelines. Well-prepared manuscripts enable rapid publication and reduce unnecessary work for editors.
Download your template package for Word or LaTex. (Microsoft Word (zip file))
Do not add page numbers or headers/footers.
Do not alter the margins of our templates.
Paper size is 8.5 x 11.
The paper must include the author name and full affiliation address including country.
Use clear, legible graphics and diagrams contained within the margins.
Do not use copyrighted material without permission and proper crediting.
All pages are to be in portrait.
References are prepared using our sample reference guidelines (available in the template package). References can only be linked if they are complete.
Embed all fonts into your manuscript PDF.
The template is available for download here.
Submission & Registration
Full paper submission: https://s.id/ICET4SD_Submission
Registration (for non-presenting participant): https://rebrand.ly/icet4sd-reg
| | |
| --- | --- |
| | Regular |
| International Participants | USD |
| Presenter | 150 |
| Additional Paper | 100 |
| Domestic Participants | IDR |
| Presenter | 1.700.000 |
| Additional Paper | 1.400.000 |
|  Listener | Free Regristration |
All payment should be made to:
Domestic participants, payment should be made through:
Bank Mandiri
Account Name: Universitas Islam Indonesia
Account Number: 137.00.1151356.7
Swift code bank mandiri : BMRIIDJA
Bank Mandiri Cash Outlet Yogyakarta UII
Rectorate Building, Islamic University of Indonesia
Jl. Kaliurang Km.14,5 Yogyakarta Indonesia 55584
If your paper has been accepted, and you have received the LoA, please make payment as described in the conference website (https://icet4sd.uii.ac.id/#reg).
Please note that the paper ID must be written when making the payment. After that, please send the proof of payment via to https://rebrand.ly/icet4sd-paymentconf. Once the payment is received, the committee will send the receipt of payment along with the conference details.
Phone: +62 274 895287 ext. 148
Fax: +62 274 895007
Faculty of Industrial Technology
Gedung KH. Mas Mansyur
Universitas Islam Indonesia
Jl. Kaliurang KM. 14,5 Sleman Yogyakarta 55584